The Task Force is dedicated to reducing traffic fatalities and deaths to ZERO by 2030 through education and Enforcement. Our focus is on impaired driving, distracted driving, pedestrian and bicyclist safety.

---
Follow us on our Twitter page @SNOCOTargetZero

2017 Events and Enforcement

November 11th - Parent/Teen Workshop, 911 Driving School Marysville

December 13-January 1 - Statewide DUI enforcement

December 8th, DUI Patrol -Night of 1000 Stars

February 4th - DUI Patrol - Superbowl


Upcoming Child Car Seat Events

Car Seat Awareness Class: First Saturday of the month at Providence Hospital Everett. Visit the safe kids website to register. www.providence.org/nw-safekids

____

By Appointment at Snohomish County Sheriff's Office. Click "Child Car Seat" Tab above to schedule an appointment.
A big THANK YOU to State Farm for a $10,000 grant that will help us bring our traffic safety message into schools and the community!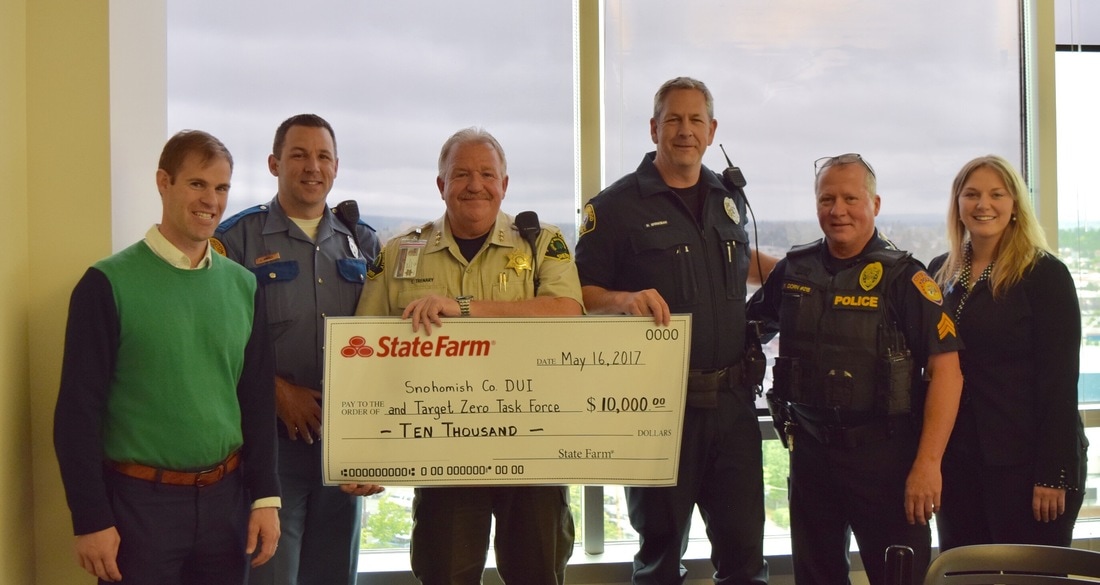 Members of the task force accept the State Farm Grant. Funds will be used to "take the show on the road" and engage in our schools and community.
---
Distracted Driving is as deadly as Impaired Driving
---